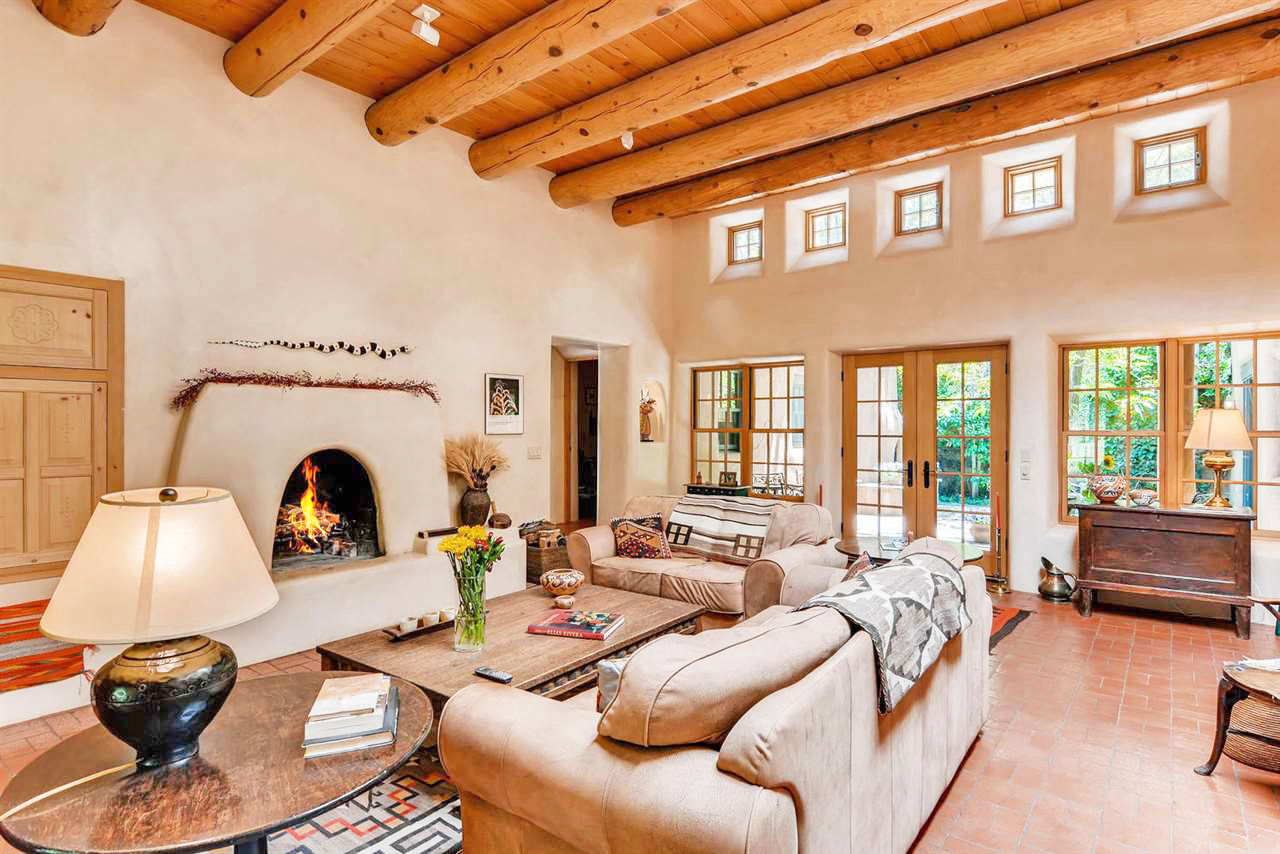 There are 20 homes on the market ranging in price from $308,000 to $9,950,000. [CLICK to view available properties] Of those, 4 are currently under contract.
In the last 12 months, 38 homes have sold in this area with an average sales price of $1,269,834 and an average days on the market of 153. The average sales price per sq.ft. was $460.
There is only 1 homesite available for sale, if you prefer to build a custom home!
Shown here is a "cozy bit of heaven" listed by Gary Hall and Meleah Artley at Barker. I would love to show it to you. nobel@santafeexclusives.com