Featured This Weekend:
Friday, June 14th at El Museo Cultural
The Handmade Photograph Exhibition: Contemporary Photographers Working in Historic Processes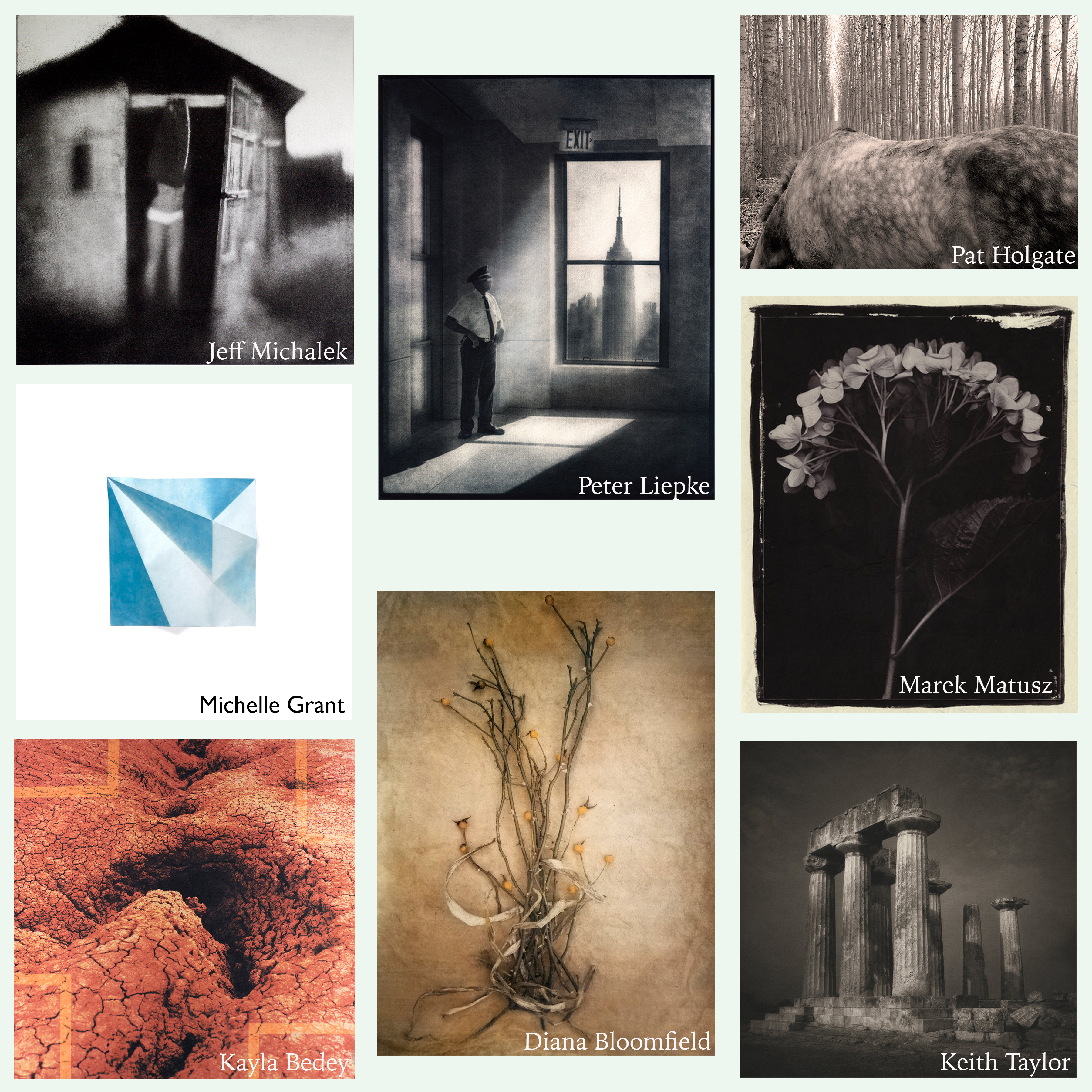 Dedicated to historic photographic printing processes dating back to the 1800s. Featuring over 70 contemporary photographers, this exhibition shows a variety of handmade photographic prints made by using metal salts such as platinum, palladium, gold, silver, and chromium to make a photosensitive emulsion hand applied to fine art paper, glass, or metal. The show will be on display from June 7 – July 27th. The opening reception is June 14th from 5 pm – 8 pm.
June 5th —
International Youth Orchestra Festival Fundraiser at Santa Fe Waldorf School
June 5th —
PechaKucha Night at Violet Crown Cinema
June 6th —
Level-Up Lunch: Designing for Storytelling at Meow Wolf
June 6th —
Temple Grandin: Calling All Minds at The Lensic
June 7th —
The Focused Feast: The Art of the Cocktail Party at Shelby House
June 7th – 23rd —
Currents New Media Festival at Various Locations
June 7th —
Mikey Rae: The Art of the Doodle at Meow Wolf
June 7th —
Judy Tuwaletstiwa: The Dream Live of Objects at CCA
June 7th —
Fast Art Day at New Mexico Museum of Art
June 7th —
Southside Summer Movie Series: Babe at Midtown Campus
June 7th —
St. Vincent Hospital Foundation Presents: 2 Hearts at The Lensic
June 8th —
Tree Identification Class at Harvey Cornell Rose Park
June 8th —
Folk Art Flea at Museum Hill
June 8th —
The High Desert Festival at Tumbleroot Brewery
June 8th —
Conversations in the Railyard: John Paul White at Violet Crown Cinema
June 8th —
Santa Fe Music Series at the Railyard Presents: John Paul White
June 9th —
Beers for Books at Rowley Farmhouse Ales
June 9th —
Felines and Friends: Cocktails for Critters at Various Locations
June 11th —
New Mexico Film Foundation Indie Screenings at Jean Cocteau Cinema
June 12th —
Music on the Hill: Christine Fawson at St. John's College
June 13th —
Second Thursday Cycle Squad at Railyard Water Tower
June 13th —
Sunset in the Garden: Nohe y Sus Santos at Santa Fe Botanical Garden
June 14th —
Nina Elder: What Endures at SITE Santa Fe
June 14th —
New Mexico Gay Men's Chorus Annual Pride Concert at NDI
June 14th —
Summer Movie Series: Planet of the Apes at Railyard Park
June 14th —
The Handmade Photograph Exhibit at El Museo Cultural
June 14th – 16th —
Interplanetary Festival at Railyard Park
June 15th —
Dinner at the Moulin Rouge Onstage at The Lensic
June 15th & 16th —
Herb and Lavender Festival at El Rancho de las Golondrinas
June 19th —
Music on the Hill: Jono Manson at St. John's College
June 19th – August 10th —
Santa Fe Bandstand
June 20th & 23rd —
Amma at Buffalo Thunder Resort
June 21st —
The Global Theme of Wonder with Linda Durham at New Mexico History Museum
June 21st —
Summer Solstice White Party at Four Seasons Resort Rancho Encantado
June 21st —
Santa Fe Music Series at the Railyard Presents: Turkuaz
June 21st —
Southside Summer Movie Series: Mary Poppins at Midtown Campus
June 22nd —
Minnesota Boychoir at St. Francis Cathedral
June 22nd & 23rd —
Santa Fe Studio Tour
June 26th —
Music on the Hill: Magela Herrera at St. John's College
June 28th —
Summer Movie Series: Bohemian Rhapsody at Railyard Park
June 28th – August 24th —
Santa Fe Opera Season
June 29th —
Santa Fe Music Series at the Railyard Presents: Novalima
June 29th & 30th —
Santa Fe Studio Tour