November, 2018 Santa Fe Events
Featured This Weekend:

Friday, November 9th
Veronica Swift at The Lensic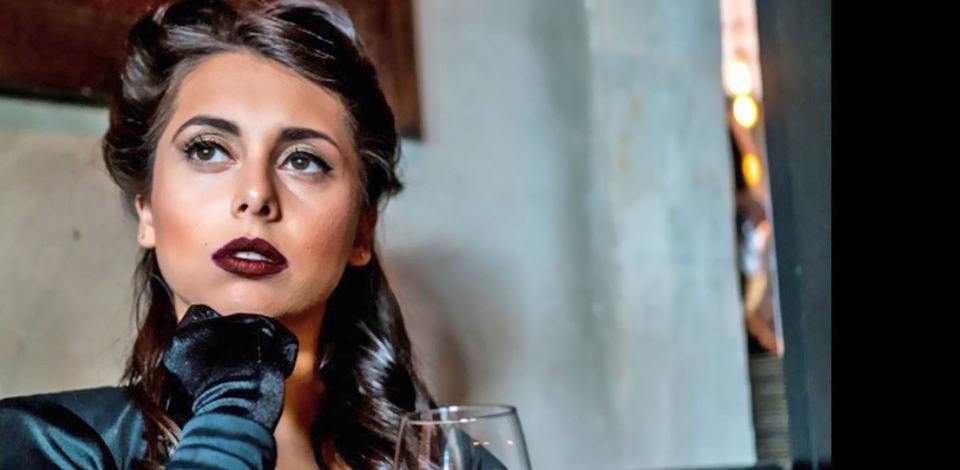 If you haven't heard the name Veronica Swift, it's time you do. Still in her early 20s, Swift is not only equally comfortable singing bebop, swing, tunes from the Great American Songbook, and beyond, she inhabits these various styles like a veteran performer of each era. Swift, who first performed at the Telluride Jazz Festival at age 10, and headlined there two years ago, moves effortlessly from soulful ballads to her skimming scat. She is generation-next in jazz.
November, 2018 Santa Fe Events
November 1st —
Health & Housing Panel at The Forum at SFUAD
November 1st —
Santa Fe Council on International Relations Gala at La Fonda
November 2nd —
Dia de los Muertos with Gerard's House at Meow Wolf
November 2nd —
The Haze at CCA
November 2nd – 4th —
Fred Harvey History Weekend at New Mexico History Museum
November 3rd —
Dixon Studio Tour
November 3rd —
Day of the Dead Gala at Museum of International Folk Art
November 3rd —
Fred Harvey Foodie Dinner at The Lensic
November 3rd & 4th —
Sustainable Land Practices for New Mexico at Santa Fe Botanical Garden
November 4th —
Santa Fe Pro Musica: A Scottish Adventure at The Lensic
November 6th —
Voting Day
November 9th —
Planetarium Night at Santa Fe Children's Museum
November 9th —
Veronica Swift at The Lensic
November 10th —
Household Hazard Waste Amnesty Day at Buckman Transfer Station
November 13th —
Creativity for Peace slideshow and discussion at Santa Fe Prep
November 13th —
Santa Fe Institute presents Michelle Girvan at The Lensic
November 14th —
City Council on Your Corner at Farmers Market Pavilion
November 16th —
Bread & Puppet: The Grasshopper Rebellion Circus at Wise Fool
November 17th & 18th —
Santa Fe Symphony: Handel's Messiah at The Lensic
November 17th & 18th —
Fall Fiber Fiesta at Scottish Rite Center
November 23rd – 25th —
Wise Fool's Circus Luminous at The Lensic
November 30th —
Santa Fe Youth Symphony: Jazz at Santa Fe Prep
November 30th —
Mark Morris Dance Group at The Lensic